Manufacturing Diamonds
Leo Schachter is one of the leading manufacturers of fine diamonds in the world. Our craftsmen are experts in every stage of the manufacturing process, from selecting rough stones through planning the shape, sawing, bruting and polishing.
Leo Schachter's manufacturing strategy is to match the best facility to each product, taking into account the needs of the worldwide diamond market and the unique expertise of the artisans in each of our manufacturing centers around the world.
The company began with the very skilled cutters of New York's 47th Street diamond center, then shifted polishing to Israel's diamond center in the 1980s, and later established larger factories around the globe.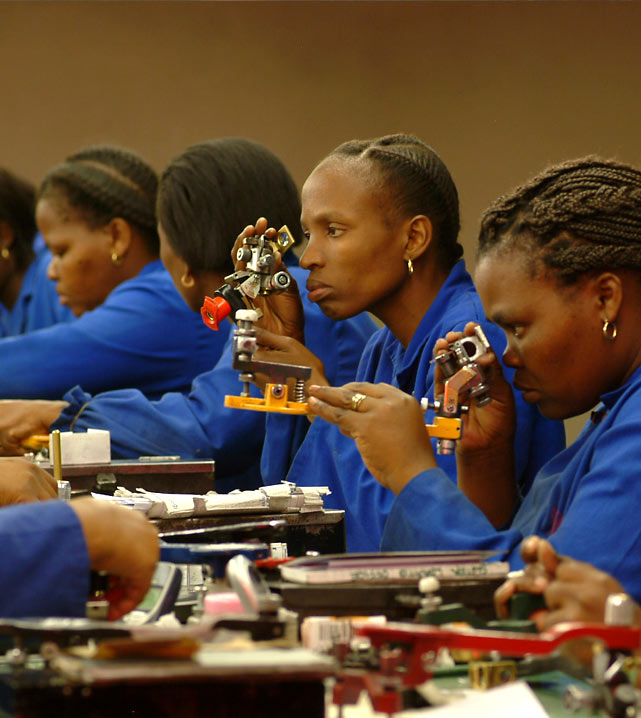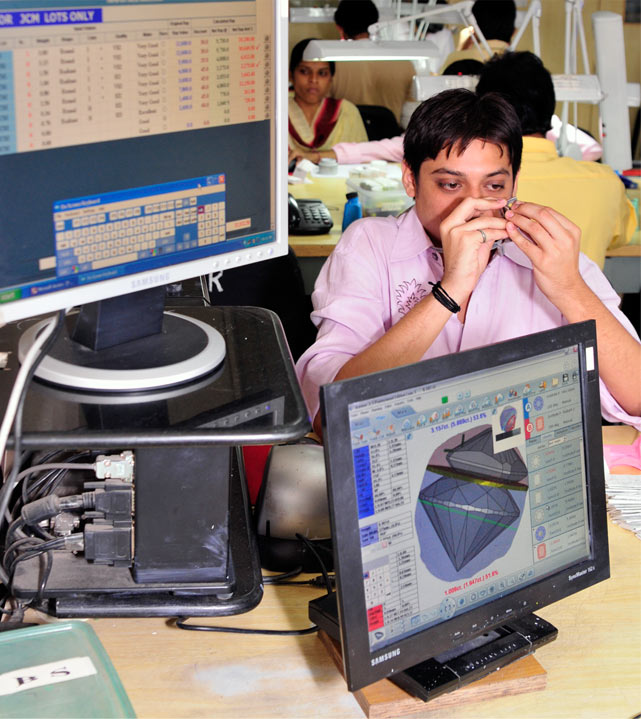 India
Leo Schachter began manufacturing in India at the turn of the century and has a factory with 325 employees in Surat, the premier diamond manufacturing technology center in the world. This incredibly skilled workforce utilizes advanced technology to to continually upgrade the quality and efficiency of the company's production facilities.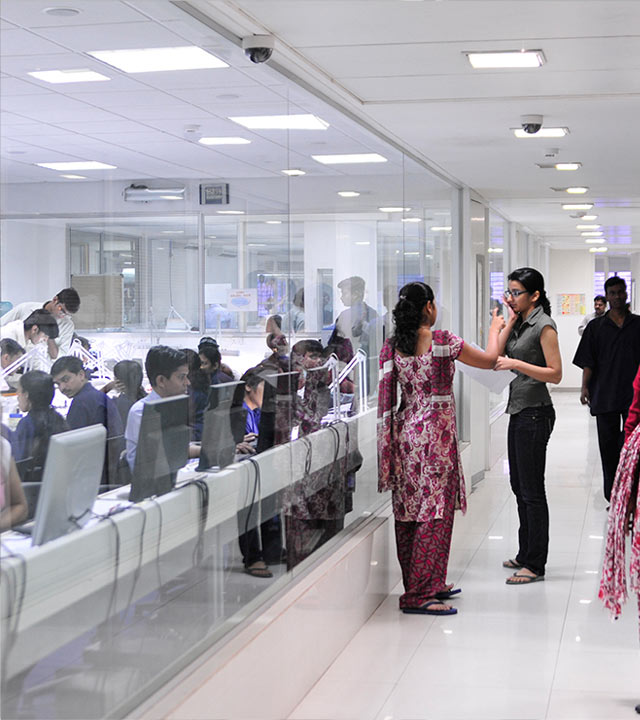 Thailand
The Leo Schachter factory in Suphanburi employs 80 highly skilled polishers whose specialty is recutting round diamonds to "excellent" and "ideal" make.
New York
While the company's diamond manufacturing has left New York for less expensive polishing centers, the office in New York plays a central role in managing jewelery manufacturing around the world. New York is also the home of Schachter Diamonds Complete which mounts Leo Diamond® jewelry, handling finishing, assembly and quality control.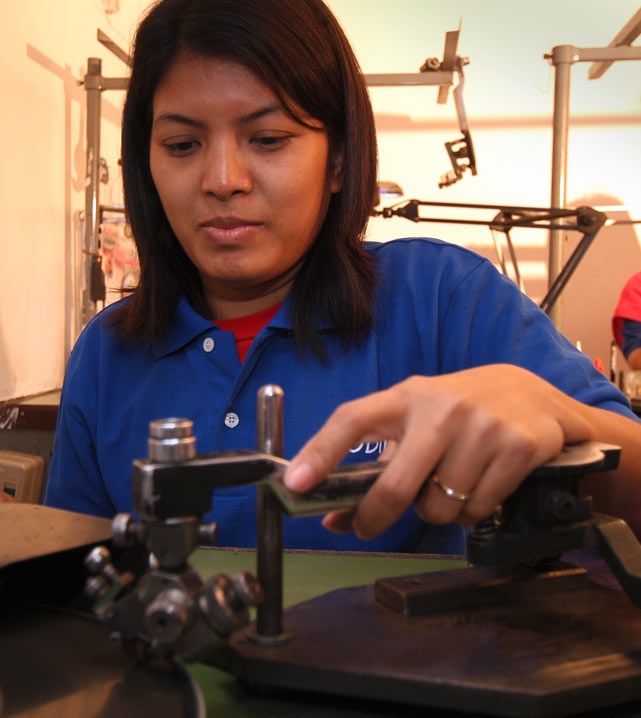 Kama Schachter
This joint venture was created in 2007 between Leo Schachter Diamonds and Kama Jewelry of Mumbai, one of Asia's top ten jewelry manufacturers. The operation combines Kama's strength in jewelry design and manufacturing with Leo Schachter's vast diamond resources and international infrastructure, which enabled Leo Schachter to bring some of its most successful diamond jewelry brands to market.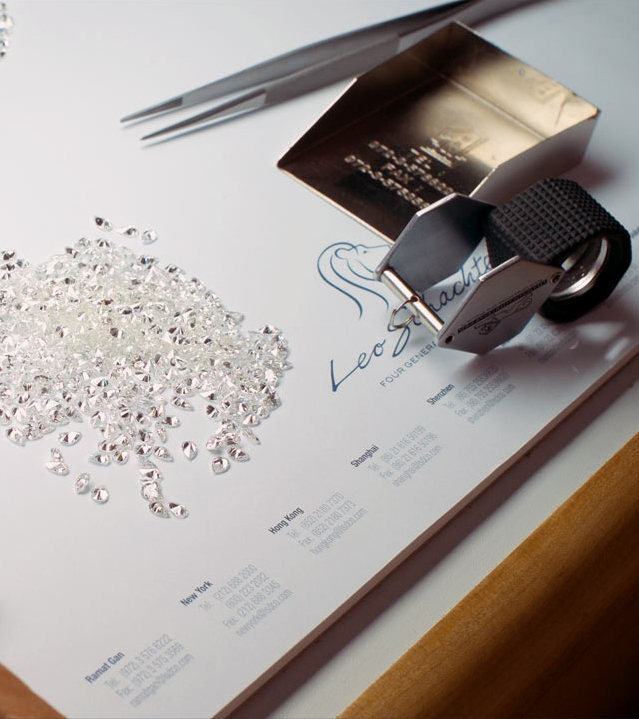 Tel Aviv
The Israel office, located in the Ramat Gan Diamond Center, serves as a hub for the international manufacturing network and for the distribution of rough and polished diamonds within the Leo Schachter group.
The Israel office is also has a large sorting department and is deeply involved with Israeli diamond technology companies.
The SNW department in Israel is a mounting operation for generic and branded diamond jewelry produced by Leo Schachter.