Upcoming Trade Shows
2019
Luxury by JCK
May 29 - June 3, 2019
JCK Las Vegas 2019
May 31 - June 3, 2019
2018
Luxury by JCK
May 30-31, 2018
Mandalay Bay Convention Center, Las Vegas, Nevada Booth: LUX 1107 Contacts:Lenny Kramer: 212-688 2000 Toll-Free: 800-223 2082 Email: vegas@lsdco.com
JCK Las Vegas 2018
June 1-4, 2018
Mandalay Bay Convention Center, Las Vegas, Nevada Booth: Plumb Club PC-120 Contacts:Lenny Kramer: 212-688 2000 Toll-Free: 800-223 2082 Email: vegas@lsdco.com
Hong Kong Jewellery & Gem Fair
June 21-24, 2018
Hong Kong Convention & Exhibition Centre (HKCEC) Booth 3B202 Contacts:Motti Amit, Brandy Cheung: +852 2180 7370 Saar Dvir: +852 6688 2150 Email: hongkong@lsdco.com
Hong Kong Jewellery & Gem Fair (AWE)
September 12-16, 2018
AsiaWorld-Expo, Hong Kong Booth 7N14 Contacts:Motti Amit, Brandy Cheung: +852 2180 7370 Saar Dvir: +852 6688 2150 Email: hongkong@lsdco.com
Hong Kong HKIJM Show
November 29-December 2, 2018
Hong Kong Convention & Exhibition Centre (HKCEC) Contacts:Motti Amit, Brandy Cheung: +852 2180 7370 Saar Dvir: +852 6688 2150 Email: hongkong@lsdco.com
2017
Luxury by JCK
June 2–4, 2017
Mandalay Bay Resort and Casino, Las Vegas Nevada See us at LUX 1107 Contacts:Lenny Kramer: 212-688 2000Toll-Free: 800-223 2082 Email: luxury@lsdco.com
JCK 2017
June 5–8, 2017
See us at the Plumb Club PC-715Mandalay Bay Convention Center, Las Vegas, Nevada Contacts: Lenny Kramer: 212-688 2000Toll-Free: 800-223 2082Email: Vegas@lsdco.com
Hong Kong Jewellery & Gem Fair
June 22–25, 2017
Hong Kong Convention & Exhibition Centre (HKCEC), Booth 38202 Contacts: Motti Amit, Brandy Cheung: +852 2180 7370Saar Dvir: +852 6688 2150Email: hongkong@lsdco.com
Leo Schachter in the News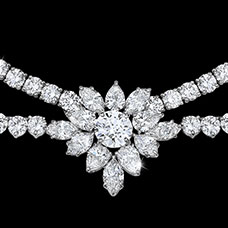 Leo Schachter at the Emmys
JCK Blog, March 15, 2016
Top Hollywood wardrobe stylists admired jewelry from the family of Leo Schachter Co. brands at the StyleLab Suite, which took place during Emmy Awards week. The collections included: Leo Diamond by Leo Schachter, Leeza Braun for Leo Schachter, and LVE by Schachter. LVE by Schachter showcases brilliant, handcrafted diamonds cut to ideal proportions that form the Hearts and Arrows pattern set in a patented unique design that features a symbolic thread, representing life's journey together and the way you live love. Read More...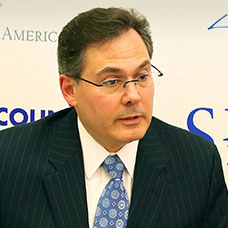 Signet's Plan for Tracing its Diamond Sourcing
National Jeweler, February 19, 2016
The world's largest retailer of diamond jewelry has launched an ambitious initiative that, over time, aims to assure that the millions of diamonds it buys every year come from identified sources. It's an initiative that, at its root, addresses the U.S. government's desire to ensure that consumer goods sold here aren't tied to human rights abuses, the banking sector's concerns with transparency in the diamond industry and the younger generations' desire to know the origin of the products they buy.Read More...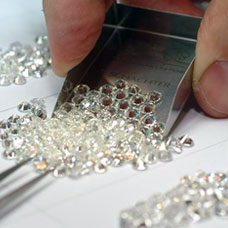 Leo Schachter Leads List of Largest Israeli Diamond Exporters
Rapaport, February 17, 2015
Leo Schachter Diamonds was ranked as the top exporter of diamonds from Israel in 2014, according to a list of the country's top 20 diamond exporters that was released by the diamond controller of Israel's Economy Ministry. The value of Leo Schachter Diamonds' exports fell 12 percent year on year to $288 million, in what became a difficult year for many in the global diamond industry. Read More...